New Delhi:
Now only a few days are left for Reliance Jio's fiber service to start.
On September 5, Jio Fiber will be started all over the country.
Jio has kept a range of plans ranging from Rs 700 to Rs 10,000 for its fiber service.
However, the most awaited by all is the setup box with free LED TV and 4K resolution.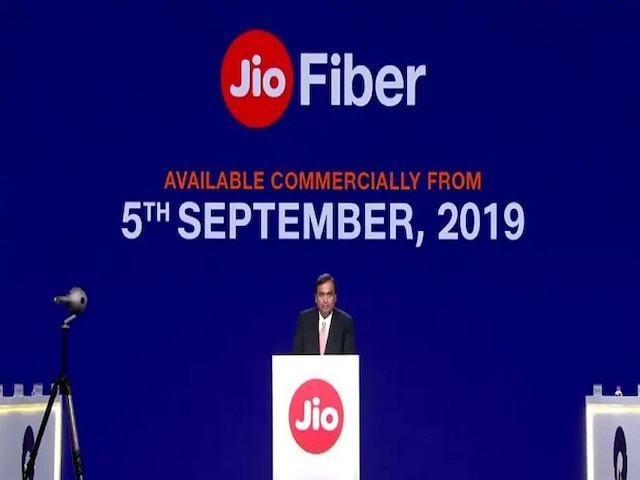 During the annual general meeting of Reliance, it was clear that at least 100Mbps speed will be available in fiber service.
Apart from this, users will have to pay at least Rs 700 a month to get the lowest price plan of the company.
Reliance will also provide broadband and landline connections with LED TVs to users in its fiber service.
Welcome offers and free TV
In fiber service, LED TV will be available only during welcome offer.
With this TV, users will also be offered a 4K resolution setup box.
However, to get free LED TV, users will have to subscribe to the pack of Jio Fiber annually.
The annual pack of Jio can be named Jio-Forever Plan.
Information about all the plans of Jio can be available on September 5, when the company completes 3 years.
Jio has already started the registration process for fiber service.
It is also clear that in order to get free LED, users will have to pay the price of the annual plan in one go.
According to the rest of the information, Jio can also provide the facility of free over the top video service.
In this video service, users will get to see different types of content.
Not much information has been revealed about whether users will have to pay a separate price for over the top service.