Bollywood actress Shraddha Kapoor joined the protest against the cutting of over 2700 trees in Aare Forest for the construction of the metro yard.
He described the decision of the tree authority of the Brihanmumbai Municipal Corporation as "absurd".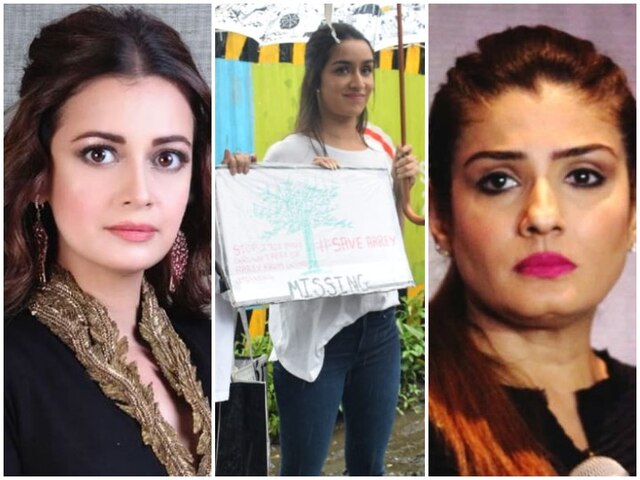 Many others also asked the government on Twitter to reconsider its decision and reverse it.
The BMC's tree authority on Thursday approved cutting more than 2,700 trees to construct a metro yard in Aarey Colony adjoining suburban Goregaon.
Aare Forest is considered to be the main green area of ​​the city.
As part of the demonstration, people made a human series in Aare Forest on Sunday morning.
Shraddha said that she participated in the protest to register a complaint about the "perplexing" permission to cut trees and she hopes that this decision will be reversed.
The actress went live on her Instagram account and said, "We have all united to support Mother Nature here."
We already have pollution problems, so how can we be allowed to cut trees.
Shraddha is not the only Bollywood celebrity who has lodged a protest against this decision.
Actress Dia Mirza tagged Maharashtra Chief Minister Devendra Fadnavis on Twitter and wrote, "I am not against the metro.
Please make it up.
But not at the cost of spoiling the ecosystem that serves us pricelessly.
There are options for car sheds. ''
Actor Randeep Hooda said that cutting trees in Aarey is "very sad news" and tagged Prime Minister Narendra Modi and the Chief Minister of Maharashtra with this message.
Actress Esha Gupta also called the move "absurd".
Comedian Kapil Sharma said that the government is very sensible and I hope that it will take the appropriate decision.
Singer Shan said that there has been a lot of debate on this but so far no one has suggested an alternative location for the metro yard.
He said, "We are not telling any solution.
Certainly we would not like to let the trees be cut down, this should not happen.
We should avoid it.